Best DEBUT GOODREADS AUTHOR
Red Queen
by Victoria Aveyard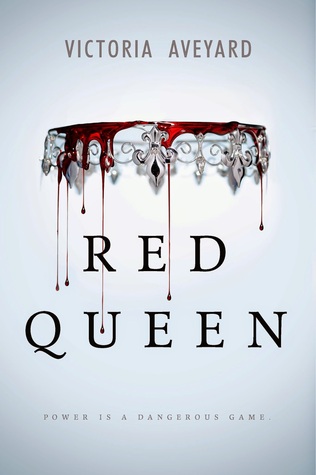 This is a world divided by blood – red or silver.
The Reds are commoners, ruled by a Silver elite in possession of god-like superpowers. And to Mare Barrow, a seventeen-year-old Red girl from the poverty-stricken Stilts, it seems like nothing will ever change.
That is, until she finds herself working in the Silver Palace. Here, surrounded by the people she hates the most, Mare discovers that, despite her red blood, she possesses a deadly power of her own. One that threatens to destroy the balance of power.
Fearful of Mare's potential, the Silvers hide her in plain view, declaring her a long-lost Silver princess, now engaged to a Silver prince. Despite knowing that one misstep would mean her death, Mare works silently to help the Red Guard, a militant resistance group, and bring down the Silver regime.
But this is a world of betrayal and lies, and Mare has entered a dangerous dance – Reds against Silvers, prince against prince, and Mare against her own heart ...
In curand la Editura Nemira.
***
Best FICTION
Go Set a Watchman
by Harper Lee
From Harper Lee comes a landmark new novel set two decades after her beloved Pulitzer Prize-winning masterpiece, To Kill a Mockingbird.
Maycomb, Alabama. Twenty-six-year-old Jean Louise Finch--"Scout"--returns home from New York City to visit her aging father, Atticus. Set against the backdrop of the civil rights tensions and political turmoil that were transforming the South, Jean Louise's homecoming turns bittersweet when she learns disturbing truths about her close-knit family, the town and the people dearest to her. Memories from her childhood flood back, and her values and assumptions are thrown into doubt. Featuring many of the iconic characters from To Kill a Mockingbird, Go Set a Watchman perfectly captures a young woman, and a world, in a painful yet necessary transition out of the illusions of the past--a journey that can be guided only by one's conscience.
Written in the mid-1950s, Go Set a Watchman imparts a fuller, richer understanding and appreciation of Harper Lee. Here is an unforgettable novel of wisdom, humanity, passion, humor and effortless precision--a profoundly affecting work of art that is both wonderfully evocative of another era and relevant to our own times. It not only confirms the enduring brilliance of To Kill a Mockingbird, but also serves as its essential companion, adding depth, context and new meaning to an American classic.
Romanul este aparut in Romania la Editura Polirom.
Du-te si pune un strajer
de Harper Lee
Cartea-eveniment a anului 2015, continuarea celebrului roman …Sa ucizi o pasare cintatoare
La doua decenii dupa evenimentele din …Sa ucizi o pasare cintatoare, Jean Louise Finch – mai cunoscuta dupa porecla ei, Scout – se intoarce in Maycomb, Alabama, sa-si viziteze tatal, pe Atticus, acum atins de batrinete si de boala. Pe fondul luptei pentru drepturile si libertatile civile care zguduie Sudul Statelor Unite, Jean Louise descopera adevaruri tulburatoare despre familia sa, despre orasul in care a copilarit si despre oamenii care ii sint dragi. Amintirile revin in valuri, iar valorile si opiniile ei sint serios zdruncinate. Du-te si pune un strajer readuce in scena multe dintre personajele romanului …Sa ucizi o pasare cintatoare, surprinzind in chip magistral zbuciumul unei tinere si al unei lumi care trebuie sa depaseasca iluziile trecutului.
Un roman memorabil, care confera profunzime si aduce o noua intelegere capodoperei …Sa ucizi o pasare cintatoare.
"Du-te si pune un strajer este, in multe privinte, o revelatie, un eveniment literar autentic." (The Guardian)
The Girl on the Train
by Paula Hawkins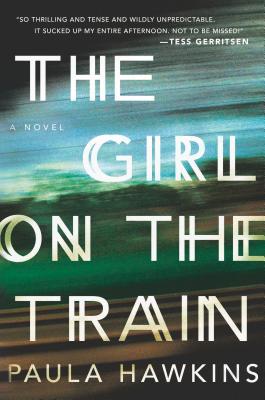 A debut psychological thriller that will forever change the way you look at other people's lives.
Rachel takes the same commuter train every morning. Every day she rattles down the track, flashes past a stretch of cozy suburban homes, and stops at the signal that allows her to daily watch the same couple breakfasting on their deck. She's even started to feel like she knows them. "Jess and Jason," she calls them. Their life—as she sees it—is perfect. Not unlike the life she recently lost.
And then she sees something shocking. It's only a minute until the train moves on, but it's enough. Now everything's changed. Unable to keep it to herself, Rachel offers what she knows to the police, and becomes inextricably entwined in what happens next, as well as in the lives of everyone involved. Has she done more harm than good?
Compulsively readable, The Girl on the Train is an emotionally immersive, Hitchcockian thriller and an electrifying debut.
Romanul este aparut in Romania la Editura Trei.
Fata din tren
de Paula Hawkins
#1 New York Times Bestseller
Bestseller absolut în Marea Britanie
Tu nu o cunoşti.
Dar ea te cunoaşte.
Peste 1,8 milioane de exemplare vândute în doar patru luni, în Statele Unite.
Rachel merge în fiecare dimineaţă cu acelaşi tren. Ştie că va aştepta la acelaşi semnal defect, timp în care va urmări ritualul de dimineaţă al unui cuplu ce locuieşte într-o casă de lângă calea ferată.
I-a botezat "Jess şi Jason" şi viaţa lor i se pare perfectă.
Până când într-o zi vede ceva ce o şochează.
Totul se schimbă şi Rachel are şansa de a lua parte la vieţile pe care le-a observat doar de pe margine.
"Misterios şi pasionant – Fata din tren este un thriller de primă mână, care te face dependent de viciul cititului." ( S.J. Watson, autorul bestsellerului Înainte să adorm.)
"Fata din tren este un roman de suspans remarcabil. M-a ţinut treaz o noapte întreagă. "( Stephen King)
"Cu siguranţă va atrage nenumăraţi fani înrăiţi!" ( The New York Times)
Trigger Warning: Short Fictions and Disturbances
by Neil Gaiman
Multiple award winning, #1 New York Times bestselling author Neil Gaiman returns to dazzle, captivate, haunt, and entertain with this third collection of short fiction following Smoke and Mirrors and Fragile Things--which includes a never-before published American Gods story, "Black Dog," written exclusively for this volume.
In this new anthology, Neil Gaiman pierces the veil of reality to reveal the enigmatic, shadowy world that lies beneath. Trigger Warning includes previously published pieces of short fiction--stories, verse, and a very special Doctor Who story that was written for the fiftieth anniversary of the beloved series in 2013--as well "Black Dog," a new tale that revisits the world of American Gods, exclusive to this collection.
Trigger Warning explores the masks we all wear and the people we are beneath them to reveal our vulnerabilities and our truest selves. Here is a rich cornucopia of horror and ghosts stories, science fiction and fairy tales, fabulism and poetry that explore the realm of experience and emotion. In "Adventure Story"--a thematic companion to The Ocean at the End of the Lane--Gaiman ponders death and the way people take their stories with them when they die. His social media experience "A Calendar of Tales" are short takes inspired by replies to fan tweets about the months of the year--stories of pirates and the March winds, an igloo made of books, and a Mother's Day card that portends disturbances in the universe. Gaiman offers his own ingenious spin on Sherlock Holmesin his award-nominated mystery tale "The Case of Death and Honey". And "Click-Clack the Rattlebag" explains the creaks and clatter we hear when we're all alone in the darkness.
A sophisticated writer whose creative genius is unparalleled, Gaiman entrances with his literary alchemy, transporting us deep into the realm of imagination, where the fantastical becomes real and the everyday incandescent. Full of wonder and terror, surprises and amusements,Trigger Warning is a treasury of delights that engage the mind, stir the heart, and shake the soul from one of the most unique and popular literary artists of our day.
Best HISTORICAL FICTION
The Nightingale
by Kristin Hannah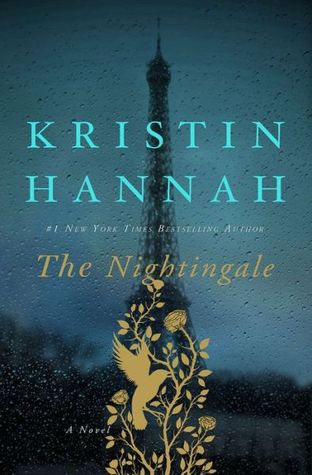 In love we find out who we want to be.
In war we find out who we are.
FRANCE, 1939
In the quiet village of Carriveau, Vianne Mauriac says goodbye to her husband, Antoine, as he heads for the Front. She doesn't believe that the Nazis will invade France...but invade they do, in droves of marching soldiers, in caravans of trucks and tanks, in planes that fill the skies and drop bombs upon the innocent. When France is overrun, Vianne is forced to take an enemy into her house, and suddenly her every move is watched; her life and her child's life is at constant risk. Without food or money or hope, as danger escalates around her, she must make one terrible choice after another.
Vianne's sister, Isabelle, is a rebellious eighteen-year-old girl, searching for purpose with all the reckless passion of youth. While thousands of Parisians march into the unknown terrors of war, she meets the compelling and mysterious Gäetan, a partisan who believes the French can fight the Nazis from within France, and she falls in love as only the young can...completely. When he betrays her, Isabelle races headlong into danger and joins the Resistance, never looking back or giving a thought to the real--and deadly--consequences.
With courage, grace and powerful insight, bestselling author Kristin Hannah takes her talented pen to the epic panorama of WWII and illuminates an intimate part of history seldom seen: the women's war. The Nightingale tells the stories of two sisters, separated by years and experience, by ideals, passion and circumstance, each embarking on her own dangerous path toward survival, love, and freedom in German-occupied, war-torn France--a heartbreakingly beautiful novel that celebrates the resilience of the human spirit and the durability of women. It is a novel for everyone, a novel for a lifetime.
Best ROMANCE
Confess
by Colleen Hoover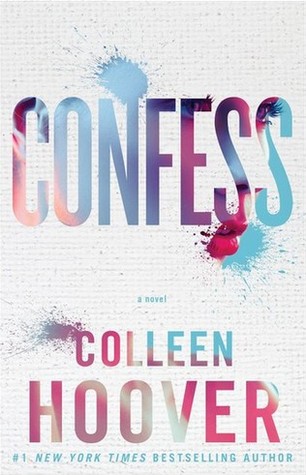 Auburn Reed has her entire life mapped out. Her goals are in sight and there's no room for mistakes. But when she walks into a Dallas art studio in search of a job, she doesn't expect to find a deep attraction to the enigmatic artist who works there, Owen Gentry.
For once, Auburn takes a risk and puts her heart in control, only to discover Owen is keeping major secrets from coming out. The magnitude of his past threatens to destroy everything important to Auburn, and the only way to get her life back on track is to cut Owen out of it.
The last thing Owen wants is to lose Auburn, but he can't seem to convince her that truth is sometimes as subjective as art. All he would have to do to save their relationship is confess. But in this case, the confession could be much more destructive than the actual sin…
I
n curand la Epica Publishing House.
Golden Son (Red Rising #2)
by Pierce Brown
With shades of The Hunger Games, Ender's Game, andGame of Thrones, debut author Pierce Brown's genre-defying epic Red Rising hit the ground running and wasted no time becoming a sensation. Golden Soncontinues the stunning saga of Darrow, a rebel forged by tragedy, battling to lead his oppressed people to freedom from the overlords of a brutal elitist future built on lies. Now fully embedded among the Gold ruling class, Darrow continues his work to bring down Society from within. A life-or-death tale of vengeance with an unforgettable hero at its heart, Golden Son guarantees Pierce Brown's continuing status as one of fiction's most exciting new voices.

Primul volum Red Rising (Ro: Furia Rosie) in curand la Editura YoungArt.


Saint Odd
by Dean Koontz
The hugely anticipated finale to #1 New York Times bestselling author Dean Koontz's acclaimed Odd Thomas series, featuring his most popular character-a thrilling tour-de-force packed with suspense and emotion that gives fans everything they've been waiting for... and much, much more.
Two years after the cataclysmic events that sent him journeying into mystery, Odd Thomas, the intrepid fry cook who sees the dead and tries to help them, has traveled full circle, back to his beloved home town of Pico Mundo and the people he loves. He has come to save them-and perhaps humanity-from the full flowering of evil it is his destiny to confront, as he draws ever closer to the truth of the world and his place in it. Stronger, wiser than he started, and with the help of the friends he has made along the way, Odd prepares to confront the terrible forces arrayed against him and possibly to journey still farther, to his long-awaited reunion with his lost love, Stormy Llewellyn.
Primele patru romane din seria Odd Thomas
de Dean Koontz sunt aparute in Romania la Editura RAO.
***
Best YOUNG ADULT FANTASY & SCIENCE FICTION
Queen of Shadows
by Sarah J. Maas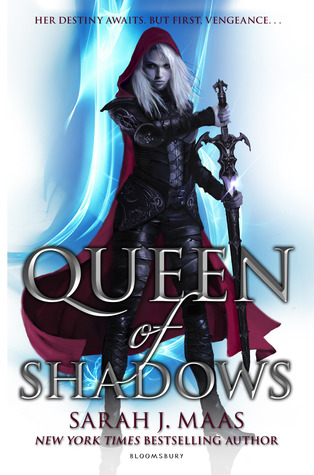 The queen has returned.
Everyone Celaena Sardothien loves has been taken from her. But she's at last returned to the empire—for vengeance, to rescue her once-glorious kingdom, and to confront the shadows of her past…
She has embraced her identity as Aelin Galathynius, Queen of Terrasen. But before she can reclaim her throne, she must fight.
She will fight for her cousin, a warrior prepared to die for her. She will fight for her friend, a young man trapped in an unspeakable prison. And she will fight for her people, enslaved to a brutal king and awaiting their lost queen's triumphant return.
The fourth volume in the New York Times bestselling series continues Celaena's epic journey and builds to a passionate, agonizing crescendo that might just shatter her world.
Primele trei romane din seria Tronul de Clestar de Sarah J. Maas sunt aparute in Romania la Editura RAO.
***
Best YOUNG ADULT FICTION
All the Bright Places
by Jennifer Niven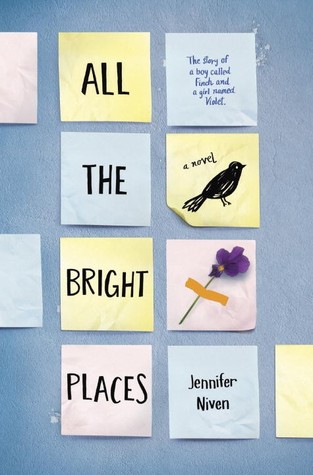 The Fault in Our Stars meets Eleanor and Park in this exhilarating and heart-wrenching love story about a girl who learns to live from a boy who intends to die.
Soon to be a major motion picture starring Elle Fanning!
Theodore Finch is fascinated by death, and he constantly thinks of ways he might kill himself. But each time, something good, no matter how small, stops him.
Violet Markey lives for the future, counting the days until graduation, when she can escape her Indiana town and her aching grief in the wake of her sister's recent death.
When Finch and Violet meet on the ledge of the bell tower at school, it's unclear who saves whom. And when they pair up on a project to discover the "natural wonders" of their state, both Finch and Violet make more important discoveries: It's only with Violet that Finch can be himself—a weird, funny, live-out-loud guy who's not such a freak after all. And it's only with Finch that Violet can forget to count away the days and start living them. But as Violet's world grows, Finch's begins to shrink.
This is an intense, gripping novel perfect for fans of Jay Asher, Rainbow Rowell, John Green, Gayle Forman, and Jenny Downham from a talented new voice in YA, Jennifer Niven.
Romanul este aparut in Romania la Editura Trei.
Toate acele locuri minunate
de Jennifer Niven
O emoţionantă poveste de dragoste despre o fată care învaţă să trăiască de la un băiat care vrea să moară.
Theodore Finch e fascinat de moarte şi se gândeşte neîncetat la tot felul de modalităţi în care şi-ar putea pune capăt zilelor.
Violet Markey trăieşte pentru viitor, numărând zilele rămase până la absolvire.
Cand Finch ar putea evada atât din micul ei oraş din Indiana, cât şi din suferinţa copleşitoare provocată de recenta moarte a surorii sale.
Când Finch şi Violet se întâlnesc pe marginea clopotniţei de la şcoală, nu este foarte limpede cine pe cine salvează. Iar când devin parteneri într-un proiect de descoperire a "minunilor naturale" din statul lor, amândoi fac descoperiri mult mai importante: Finch poate fi el însuşi numai alături de Violet. Iar Violet numai alături de Finch poate uita de numărătoarea zilelor şi poate începe să le trăiască.
Însă, în timp ce lumea lui Violet creşte, a lui Finch începe să scadă.
"O carte impresionantă despre doi liceeni amuzanţi, fragili şi suferinzi." (Entertainment Weekly )
"Multe romane pentru adolescenţi tratează teme similare, dar puţine o fac într-o manieră memorabilă." (Kirkus Reviews)
***
Best MIDDLE GRADE & CHILDREN'S
The Sword of Summer
by Rick Riordan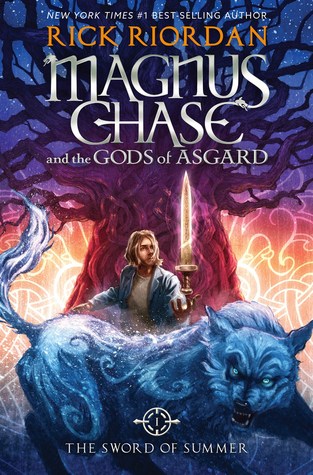 Magnus Chase has always been a troubled kid. Since his mother's mysterious death, he's lived alone on the streets of Boston, surviving by his wits, keeping one step ahead of the police and the truant officers.
One day, he's tracked down by a man he's never met—a man his mother claimed was dangerous. The man tells him an impossible secret: Magnus is the son of a Norse god.
The Viking myths are true. The gods of Asgard are preparing for war. Trolls, giants and worse monsters are stirring for doomsday. To prevent Ragnarok, Magnus must search the Nine Worlds for a weapon that has been lost for thousands of years.
When an attack by fire giants forces him to choose between his own safety and the lives of hundreds of innocents, Magnus makes a fatal decision.
Sometimes, the only way to start a new life is to die . . .