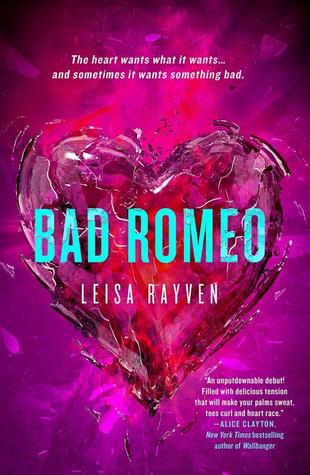 When Cassie Taylor met Ethan Holt at acting school, sparks flew. She was the good girl actress. He was the bad boy about campus. But one fated casting choice for Romeo and Juliet changed it all. Like the characters they were playing, Cassie and Ethan's romance seemed destined. Until he broke her heart and betrayed her trust. Now the A-list heartthrob is back in her life and turning her world around. One touch at a time.
Cast as romantic leads once again, they're forced to confront raw memories of the heartbreaking lows and pulse-pounding highs of their secret college affair. But they'll also discover that people who rub each other the wrong way often make the best sparks.
MY THOUGHTS
I wanted to read this book for a really long time and if I'd known I'll like it so much, I would have rushed to see what was all about sooner.
The story is told from Cassie Taylor's point of view.
Three years ago, Ethan Holt broke her heart and left her behind. Now, they are reunited by their passion – acting – and Cassie accepts a role that will put her in Ethan's path but she's determined more than ever to keep him as far away as possible and avoid making the same mistake.



"Really? I hand't noticed."
Cassie is the type who says and does things others want to hear or see. But while acting, she can pretend she is someone else and doesn't have to worry about what others think about her. I liked her and also the way she became, more and more confident.
It's from Cassie's diary that we find out how she and Ethan met. Sparkles flew and the chemistry between them was unusually strong.
He has one of those faces that stops you when you're flipping through a magazine. Not textbook handsome, but mesmerizing. Like a book cover that begs you to flip it open and get lost in the story.
Them being chosen to play Romeo and Juliet, history's famous star-crossed lovers, will be a very interesting development as Ethan is not exactly the good guy, as he himself admits.
I liked them both and I think they complete each other in many ways. Even after all those years they've been apart, the chemistry is still there and their love for each other never ceased to exist.
I also like the title of this book, because it has multiple meanings – Ethan really is a bad Romeo, who isn't good at relationships and doesn't trust easily or allow his feelings to take over.
I liked how the author chose to end the book, even if that means we have to wait a few more months to find out how the story truly ends.
I loved Leisa's writing and how she made it so easy to connect with the characters. Being her first attempt at writing, she did an excellent job!