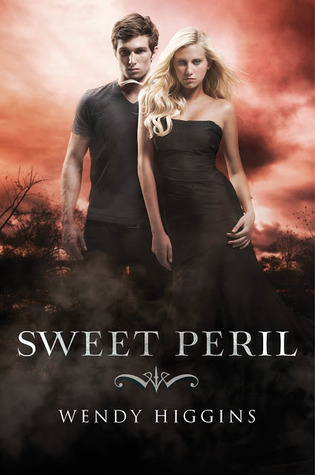 Anna Whitt, the daughter of a guardian angel and a demon, promised herself she'd never do the work of her father—polluting souls. She'd been naive to make such a vow. She'd been naive about a lot of things.
Haunted by demon whisperers, Anna does whatever she can to survive, even if it means embracing her dark side and earning an unwanted reputation as her school's party girl. Her life has never looked more bleak. And all the while there's Kaidan Rowe, son of the Duke of Lust, plaguing her heart and mind.
When an unexpected lost message from the angels surfaces, Anna finds herself traveling the globe with Kopano, son of Wrath, in an attempt to gain support of fellow Nephilim and give them hope for the first time. It soon becomes clear that whatever freedoms Anna and the rest of the Neph are hoping to win will not be gained without a fight. Until then, Anna and Kaidan must put aside the issues between them, overcome the steamiest of temptations yet, and face the ultimate question: is loving someone worth risking their life?
IN ACEASTA SERIE
clic pe imagini pentru a comanda
**MULTUMESC librariei online BOOKS EXPRESS pentru ocazia de a citi acest volum**
Parerea mea: Am inceput Sweet Peril fara sa am vreo asteptare de la ea, mai ales ca, fiind al doilea volum al trilogiei, nu avea cum sa lamureasca prea multe dintre intrebarile cu care m-a lasat Sweet Evil. Insa Wendy a reusit sa ma surprinda in mod placut.
Povestea ingerilor cazuti si a copiilor acestora continua cu dezvaluirea unei profetii, care poate fi singura sansa a nephilimilor de a iesi de sub jugul parintilor lor. Anna porneste in cautare de aliati, dar ramane sa descoperiti singuri cati dintre ei sunt dispusi sa-si asume riscul indeplinirii ei.
Personajele evolueaza, se dezvolta atat pe plan moral, cat si fizic. Relatiile dintre ele prind contur, ba chiar se nasc altele noi. Desi, in primul volum, Anna nu m-a impresionatin mod deosebit, acum a crescut, s-a maturizat, e mult mai stapana pe ea si este hotarata sa-si urmeze destinul. Taria de caracter de care da dovada in situatii limita, o transforma intr-o eroina demna de admirat.
Schimbari majore sunt si in relatia ei cu Kaidan, pe care, daca l-ati indragit de la inceput, in Sweet Peril veti ajunge sa-l iubiti! In prima parte a cartii nu apare foarte mult, dar in cea de-a doua jumatate e nelipsit si m-au surprins unele schimbari in comportamentul lui. Schimbari in bine, evident! Este mai deschis, mai optimist si, in sfarsit, incepe sa lupte pentru ceea ce-si doreste, asumandu-si riscurile de care s-a ferit in Sweet Evil. Dar atitudinea lui din primul volum are si o alta explicatie, pe care o veti afla citind acest volum.
Seria Sweet este potrivita pentru vacanta de vara, cand nu vrei sa te arunci intr-o lectura cu o mare incarcatura emotionala. Sfarsitul este, de asemenea, unul placut, care te indeamna sa citesti continuarea, pentru a ajunge cat mai repede la deznodamant.