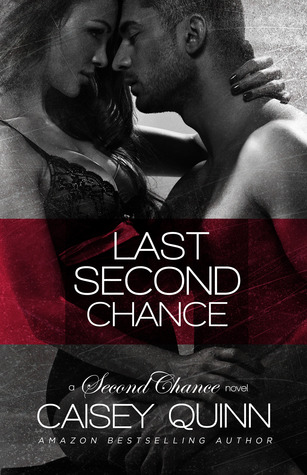 Contemporary Romance
Release Date: May 12, 2014
When Stella Jo Chandler gets an offer to work at the Second Chance Ranch celebrity rehab facility right after graduating from Texas A&M, she's tempted to turn it down. She wants to help real people with real problems, not spoiled celebrities going on vacation for publicity. But growing up on her family's ranch left her with a love of horses that draws her to the opportunity. How bad can babysitting a bunch of strung out celebrities be?
What she didn't count on was being roped into a tangled mess with infamous rocker and three-time rehab drop out Van Ransom on her first day. And she sure didn't expect to feel the overwhelming attraction that pulls her to the man who has more issues than she can count on both hands. Like the hotel rooms and tour buses he's famous for trashing, the havoc he could wreak on Stella's heart would be irreparable.
Van isn't at Second Chance for publicity or because he's suffering from "exhaustion". He's on the brink of destruction, and he needs the kind of help Stella isn't sure she can give. But without her, he'll lose everything. Because he's on his last second chance.
THOUGHTS
A while ago I came across Caisey Quinns's Kylie Ryans trilogy and it was good. That's what made me decide to give this book a chance. And I really liked it.
Stella Jo decides to accept the job at the rehabilitation centre Last Second Chance right after graduating university. Actually, this is her only opportunity since she doesn't want to return to her family's ranch.
Van is living his life as a famous rock star to the fullest. In fact, after another party where the alcohol and drugs flowed freely, he almost OD'd for the second time so his agent gives him an ultimatum – either get treatment or get kicked out from the band and lose the contract with the recording house.
This is how he meets Stella and something changes. He's haunted by his past and can't let go but she seems to make everything easier.
Even if a relationship between them can have him thrown out from the clinic and probably from the band too and get her fired, they can't seem to stay away from each other.
She keeps his demons away and he makes her feel again.
This is a beautiful story about two damaged souls finding solace, redemption and serenity together. It's a story about forgiving and letting go.
For those who have read Kylie Ryans, this book is different but I think you'll love it anyway. The writing style is good and the characters are well defined. You'll have no problem following the story or connecting with Van or Stella. I recommend it.
Happy Reading!
Caisey Quinn lives in Birmingham, Alabama with her husband, daughter, and other assorted animals. She is the bestselling author of the Kylie Ryans series as well as several New Adult and Contemporary Romance novels featuring southern girls finding love in unexpected places. You can find her online at www.caiseyquinnwrites.com.
a Rafflecopter giveaway