Thursday, April 30, 2015
I'm a blogger. He's a writer.
He was my weakness.
I was his muse.
Once upon a time my marriage was built on love...
Until it wasn't.
Where had we gone wrong?
I had given up hope…
But then he messaged me,
And his words intoxicated me.
Made me believe in love again.
Made me believe in truth.
My imperfect truth…
Prologue
The Beginning…
I don't remember the last time I could truly say I loved my husband. To be completely frank, I believe it was before we even got married. You can hate me for this, but until you've walked a mile in my shoes you will never really know why I've done the things I've done.
Often I stare at him from across the room and repulsion courses through my veins, a feeling of dread, that this is what my life has become. I wonder why I can't just leave him. Why I can't find the strength to love myself enough and simply be happy.
Was my life pleasant before I met him? Was I content? What's missing now? I'm pretty sure I've never truly been happy. I've always struggled to find where I belong, but how can I belong somewhere when I don't fit anywhere?
Sometimes I find myself picking a fight with him just so he will talk to me. All I want is a little attention from him. Good or bad.
But living in the land of indifference has changed me. I reside here day and night until the moment I snap from his indifference. Then I lash out, rebel against what has become this norm. Although it's not right, the reprieve from the emptiness when we argue is welcome.
If I left, would he follow me?
Copyright © 2015 by Ava Harrison
Ava Harrison is a New Yorker, born and bred. When she's not journaling her life, you can find her window shopping, cooking dinner for her family, or curled up on her couch reading a book.
Wednesday, April 29, 2015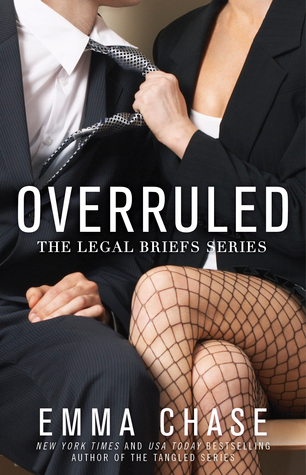 A Washington, DC, defense attorney, Stanton Shaw keeps his head cool, his questions sharp, and his arguments irrefutable. They don't call him the Jury Charmer for nothing—with his southern drawl, disarming smile, and captivating green eyes, he's a hard man to say no to. Men want to be him, and women want to be thoroughly cross examined by him.
Stanton's a man with a plan. And for a while, life was going according to that plan.
Until the day he receives an invitation to the wedding of his high school sweetheart, the mother of his beloved ten-year-old daughter. Jenny is getting married—to someone who isn't him.
That's definitely not part of the plan.
Sofia Santos is a city-raised, no-nonsense litigator who plans to become the most revered criminal defense attorney in the country. She doesn't have time for relationships or distractions.
But when Stanton, her "friend with mind-blowing benefits," begs her for help, she finds herself out of her element, out of her depth, and obviously out of her mind. Because she agrees to go with him to The-Middle-Of-Nowhere, Mississippi, to do all she can to help Stanton win back the woman he loves. Her head tells her she's crazy…and her heart says something else entirely.
What happens when you mix a one-stop-light town, two professional arguers, a homecoming queen, four big brothers, some Jimmy Dean sausage, and a gun-toting Nana?
The Bourbon flows, passions rise, and even the best-laid plans get overruled by the desires of the heart.
This is the first book by Emma Chase that I've read, but I have heard so many things about her other novels, that I had great expectations from Overruled.
Most stories start at the beginning. But not this one.
Overruled is the story of Stanton, Sofia and Jenny. Before you ask, it isn't a love triangle. Well... it is, but not in the way you imagine it. Stanton is the badass defense attorney, his life is simple, as simple as it can be when you live a double life. One in Mississippi with his fist love and mother of his child, Jenny. The other in DC with his colleague and friend with benefits, Sofia. He takes everything for granted but life has other plans. Having two lives is hard, but bring them together and survive is even harder. In order to convince Jenny to cancel her wedding plans, he brings Sofia home in Mississippi. What goes on from there on... is a stubborn man, a canceled wedding, four broken hearts and a lot of fighting in the name of love.
Young love is strong. First love is powerful. But what you don't know when you're young—what you can't know—is how long life actually is. And the only dependable thing about it, besides death and taxes, is change.
For a while I didn't know who was the heroine of the story. Like Stanton, I found myself caught between Sofia and Jenny. And also like Stanton I couldn't understand how everything in life could go so wrong, but I had very different reasons from his. Stanton is selfish and stubborn and a general pain in the ass. Jenny is the sweet girl who you'd expect to meet in the South. Sofia's parents lived the American dream and pushed their children to study hard and become someone in life. So, for Sofia career is first, she doesn't have time for love. I think I've expected a love triangle, but it is not.
I don't think I ever did stop. It just . . . changed into something' else. Somethin' quieter, less crazed. When you're young, you love fireworks 'cause they're loud and bright and thrillin'. But then you grow up. And you see that candlelight isn't so thrillin', but it still makes everything better. You realize that the glow of a fireplace can be just as excitin' as fireworks—the way it burns low, but lights your home and keeps you warm all night long.
Overruled speaks about time, about young love and geowing-up. For Jenny and Stanton it wasn't easy. At eighteen they were already parents, at nineteen they were in college, in different states. Being a parent isn't easy, but trying to keep the love flame is even header. So Stanton and Jenny are still a couple every time he comes home but when he leaves they have an open relationship. But when he receives the invitation to attend Jenny's wedding with another man, Stanton thinks that bringing the women he sleeps with to Mississippi to declare his undying love for the mother of his daughter is a smart idea. So, Stanton is really stupid sometimes. It was a funny book but also a book about love and time. One of the most beautiful things about this book is the love both Stanton and Jenny have for their daughter. Even when they think that everything is lost and they hate each other, they stay strong for Presley. I enjoyed it a great deal.
Most stories finish at the end. But not this one.
By day, Emma Chase is a devoted wife and mother of two who resides in a small, rural town in New Jersey. By night she is a keyboard crusader, toiling away the hours to bring her colorful characters and their endless antics to life. She has a long standing love/hate relationship with caffeine.
Emma is an avid reader. Before her children were born she was known to consume whole books in a single day. Writing has also always been a passion and with the 2013 release of her debut romantic comedy, Tangled, the ability to now call herself an author is nothing less than a dream come true.
a Rafflecopter giveaway
Publication date: March 26th 2015
Genres: Contemporary, New Adult, Romance
She's nearly perfect – He's almost the one
When Patrick's caught in flagrante with a local beauty queen, his father delivers an ultimatum: one more newspaper scandal and Patrick will be out on his ear. Desperate not to lose his job at the family veterinary practice,
Patrick needs to avoid trouble – and girls like Libby.
The Broken Ballerina's a headline waiting to happen, but mourning her short-lived career as a dancer, Libby casts a Wiccan spell to summon a new love: Good-looking, honest, non-brown eyes, English, good with animals… in a nutshell, she summons Patrick.
But fighting Libby's love spell will be the least of Patrick's problems when an old lady dies from a ketamine overdose – ketamine stole from his surgery.
Witchcraft, Scandal, Murder...
Will anyone find their perfect Somebody?


14 Things I've discovered on the road to becoming a self-published author
I've been writing since I first read a Sweet Valley High book and thought I could do better myself. Of course I couldn't at the time, I was nine but over the years the years, I've also learned a few things.
Please note, these are my experiences and may not be typical – in fact, they may be as far from typical as appears feasible whilst still sitting somewhere within the realm of possible...
1. If you look at self-publishing as a hobby, it's cheaper than horse-riding, diamond mining or going to the movies once a month.
2. A brilliant book does not mean you'll bag an agent/six-figure publishing deal. A brilliant book, kick-ass cover, slick editing, and selling a hundred thousand Kindle editions might.
3. Submitting to agents is a form of self-flagellation. Horsehair shirts cost less and are emotionally less devastating. (Plus you can write about the experience later, publish that book on Kindle, give it BDSM tags and sell more copies than you would the dystopian YA thriller you were originally touting to agents.)
4. Having a blog is great - random strangers DO read your witterings. Some of them even buy your book.
5. Signing up for authonomy.com does not guarantee you'll be noticed by an agent the next day. It's a website where you can learn key marketing skills such as, I'll read your book if you read mine. Promise this one million times and you might hit the Editors Desk - this never leads to publication. Ever.
6. Signing up for animoto.com does mean you can make your very own book trailer.
7. Getting your first book professionally edited is a really good idea even if you're not looking to self-publish. An editor will focus your style on the market/genre you're really writing for, point out where your writing skills need work and you could end up with a manuscript an agent does want to read.
8. Grammar and punctuation are not dark arts – they're a skill every author can and ought to learn;
9. Signing up for youwriteon.com does not guarantee you'll be noticed by an agent the next day. It's a website where you'll receive reviews such as , 'I hate chick lit and this shoe-based romance...' and 'I normally prefer steampunk erotica so this western romance...'
10. Some people do make it big - with very little effort it can seem.
11. Some people plug away for years and make pocket money.
12. That book you finished - it isn't finished. Typing 'The End' simply means the editing can start.
13. Right now, on Amazon you can buy a book called Mail Order Tiger Bride Wars – it does what it says on the tin. That BBW shape-shifter piece of romance is currently ranked higher than #FORFEIT. Yet that doesn't sting nearly as much an agent rejection letter because....
14. Three million reads on wattpad.com say people really like my books.
And that'll do, pig.
Caroline lives in the Lake District with her husband, small child and two Kune Kune pigs.
She daydreams of one day owning a pair of Louboutin's and having somewhere fabulous to wear them. Until then, she'll be found plodding up a mountain in her trusty hiking boots.
#forfeit is Caroline's debut novel. Her follow up, Nearly Almost Somebody is also available from Amazon.
a Rafflecopter giveaway