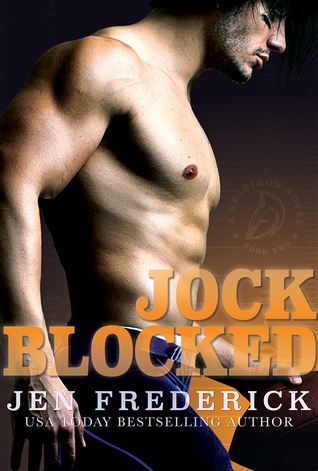 She's always played it safe…
College junior Lucy Washington abides by one rule—avoid risk at all costs. She's cautious in every aspect of her life, from her health, to her mock trial team, to the boring guys she dates. When a brash, gorgeous jock walks into the campus coffeeshop and turns his flirt on, Lucy is stunned by the force of attraction. For the first time ever, she's willing to step out of her comfort zone, but can she really trust the guy who's determined to sweep her off her feet?
He's always played around…
Entering his last year of college eligibility, linebacker Matthew "Matty" Iverson has the team captaincy in his sights. And it's his for the taking, if he can convince his quarterback Ace Anderson to give up the starting position. Luckily, Matty already has an edge—the hottie he's lusting over just happens to be Ace's childhood best friend. Getting Lucy on his side and in his bed? Hell yeah. Matty is more than confident he can have both, but when he falls hard for Lucy, it's time for a new game plan: convince the woman of his dreams that she's not sleeping with the enemy.

This is my first Jen Frederick book, so I was quite curious to discover her writing and I wasn't disappointed. Jockblocked falls in the category of books about athletes that have women falling at their feet, that fly from a bed to another, until that moment. The moment they find the girl who doesn't fall for their charm. From there it really begins the fun part, how to make the girl realize that they are more than a six pack of muscle. This part is different from a book to another.
"Truth. I don't need to work for it anymore. Girls come to me."
Jockblocked is a funny, easy book. It's a great read for a rainy day when you want to smile and spend a few hours in the company of a teen drama.
Lucy has always played it safe, and she has good reason to want to run for men that remember her to those she meets every time she visits her mother. Matty is way out of her plans: football player and generally a player. But she keeps bumping into him and there is also the pact she made with her best friend, Ace, a football player too: she promised she would stay away from Ace's teammates if he would stay away from her roommates. But no matter how much Lucy wants to stay away, Matty is always there and he is very nice to look at and fun, so there isn't really a choice.
After the success of the last season, the team faces new problems, but when Matty is named the new captain and must ask Ace to take a step back, he is caught between what is best for the team, what is best for Ace's future and what Ace wants. Lucy may be the only one that can convince her childhood friend to accept the decision. But asking Lucy to do it may look as if Matty is using her.
"What do you mean if this doesn't pan out? I'm a football god." He winks at me. "Small 'g.'"
Ace is an ass, and he has no idea what love is. It was hard to feel some kind of compassion for what is happening to him. He is put in a difficult place and wants the rest of the world to suffer with him. I really disliked him and I don't know why Lucy accepts that much of his shift. Lucy is very nice. She kind of made me remember Temperance Brennan from Bones, the way she sees things from every angle. Matty is a real football player, I mean, he loves the game, loves the attention and loves to feel good. Lucy is the first girl in a really long time that tells him no, and from that moment he begins falling fast and hard for her. He is caring and big.
Jockblocked is a must read when you want to escape in the world of sports and young people that must find their way in life and real love. I enjoyed it form the first to the last page.
Happy reading!