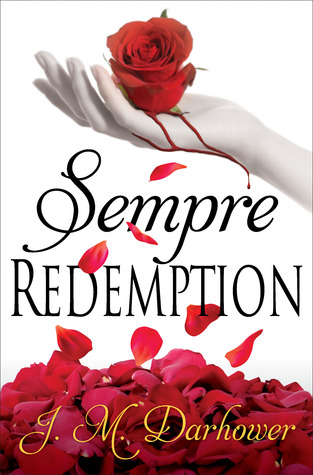 In this thrilling and sexy follow-up to Sempre, two young lovers struggle to keep their relationship intact after they become deeply enmeshed in the dangerous mafia-run crime ring they once tried to overthrow.
Haven Antonelli and Carmine DeMarco have been through a lot. Haven was taken in by Carmine's father, and with his family's help, she escaped a gruesome fate. However, saving Haven from the dark intentions of a mafia family cost Carmine a steep price: he was forced to swear loyalty to them.
Now, still passionately in love, Carmine and Haven must face the fall-out of Carmine's forced service, as Haven discovers terrifying secrets about the family that enslaved both her and her mother—and why she matters so much in this intricate web of lies.
Parerea mea: Nicio poveste de dragoste nu se poate compara cu aceea dintre Carmine și Haven. Asta este concluzia la care veți ajunge și voi dacă veți citi Sempre: Redemtion.
In acest volum doi, regăsim personajele de care ne-am îndrăgostit și care ne-au ținut cu sufletul la gură în prima parte a călătoriei lor. Unele sunt fericite și pare că, pentru ele, pericolul a trecut. Altele abia de acum încolo dau de greu.
Deși cei doi protagoniști s-au confruntat cu situații extrem de dificile, dragostea lor a rămas la fel de puternică și încrederea unul în celălalt nu s-a zdruncinat nici măcar o secundă. Dar, oare cât timp va mai fi așa?
Încercarea lor de a trăi o viață normală, liniștită, este, încă de la început, soldată eșecului, pentru că răspunsurile pe care le-au căutat apar de nicăieri și amenință să distrugă totul.
Știm cu toții că Haven este un personaj puternic, atât de puternic, încât cu greu am putea crede că poate da dovadă de și mai multă forță. Dar, surprinzător, poate. Și chiar dacă, aparent, Carmine pare nepăsător, ia decizii iraționale și au existat momente în care nu am fost deloc de acord cu atitudinea lui, îi protejează mereu pe cei pe care îi iubește.
Corrado Moretti, unchiul lui Carmine, este unul dintre personajele mele preferate și mă bucur că am avut parte de el și în această carte. Foarte bine conturat, cu un caracter deosebit, de care nu ai cum să nu te înspăimânți. Un alt personaj pentru care am stat cu inima strânsă pe tot parcursul primului volum este Dr. Vincent DeMarco, care m-a impresionat până la lacrimi, riscând totul pentru a-și proteja familia.
Sfârșitul este uluitor, imprevizibil, trist și fericit, cu alinări și pierderi.
Și aici, ca și în Sempre, J.M. Darhower a creat situații pline de suspans, care vă vor obliga să întoarceți filă după filă.
Sempre este una dintre seriile care oferă adevărate lecții de viață. Vă las cu o parte din citatele mele preferate.
Lectură plăcută!
"Your heart," she whispered. "It's racing."

"You feel it?" he asked. "You hear it?"

"Yes."

"What's it saying?"

She smiled, her eyes fluttering closed. "It's saying you love me."

"I do," he said. "No matter what. Sempre."

That word washed through her. "Sempre."




"Out of curiosity, would you be willing to take a lie detector test?"

"I'm afraid not," he said. "It goes against my religion."

His brow furrowed. "How?"

"Only God can judge me. I certainly don't trust a machine to do it."
It's strange how those things work. One minute you're the servant, the next you're Cinderella, and then . . . then the story is over and you're forced to close the book.
Mulțumesc din suflet librăriei online Books Express pentru ocazia de a citi această carte.