Data aparitiei 10.02.2017
Titlu original Dr. Bloodmoney
Colectia Nautilus
Autor Philip K. Dick
Format Paperback
Dimensiuni 130x200 mm
Nr. pagini 232
Editura Nemira
Cand lumea se stinge, viitorul ramane o necunoscuta ce aprinde imaginatia si vinovatul se amesteca printre supravietuitori...
Printre supravietuitorii dintr-o lume care sufera consecintele anihilarii nucleare, o lume in care mutantii fac norma, se afla Dr. Bloodmoney. Si el e vinovat pentru tot in aceasta comedie neagra, animata de o intreaga galerie de personaje bizare.
Un mutant cu puteri telekinetice, un DJ intr-un satelit ce circula neobosit, un fizician megaloman, care a contribuit semnificativ la distrugere actioneaza intr-o lume dominata de rau. Si totusi, in sclipitorul roman al lui Philip K. Dick se simte speranta in specia umana...
"Cele mai bune carti ale lui Philip K. Dick descriu intotdeauna un viitor usor de recunoscut si, in acelasi timp, absolut inimaginabil." - The New York Times Book Review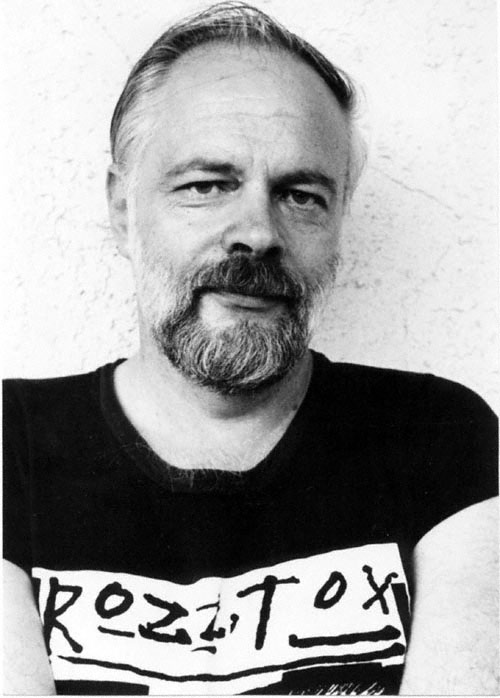 Philip K. Dick
s-a nascut pe 16 decembrie 1928 in Chicago. Dupa ce parintii sai au divortat, Philip K. Dick a intrat in custodia mamei (pe numele de familie Kindred, de la care Dick a imprumutat initiala K) si cei doi s-au stabilit in Berkeley. In acest oras, Philip K. Dick a urmat liceul si a inceput Universitatea, pe care insa a abandonat-o.La inceputul anilor 1950, a inceput sa scrie texte science-fiction, iar in 1952 si-a publicat prima povestire in revista Planet Stories. Cu ajutorul lui Anthony Boucher, editor si mentor, a inceput sa publice povestiri intr-un ritm sustinut. Intre 1955 si 1970, a scris in medie doua romane pe an si a publicat peste o suta de povestiri in reviste ca Galaxy, Amazing, Fantasy and Science Fiction si Worlds of If. Mare parte a fictiunilor sale se desfasoara in California, iar Philip K. Dick a folosit idei din cabalism, budism, gnosticism si taoism, dar a utilizat in acelasi timp elementele science-fiction clasice de tipul robotilor, navelor spatiale, extraterestrilor si fenomenelor de tip extrasenzorial.In decursul vietii, scriitorul a fost privit cu respect de fanii SF si de colegii de breasla, desi n-a ajuns niciodata sa egaleze vanzarile celor mai populari scriitori science-fiction americani ai epocii.Philip K. Dick a fost recompensat cu Premiul Hugo in 1963 pentru romanul Omul din castelul inalt, Premiul John W. Campbell Memorial in 1975 pentru Flow My Tears, The Policeman Said, Premiul British SF in 1979 pentru Substanta M si Premiul Kurd Laßwitz (Germania) in 1985 pentru Valis.In memoria sa, in 1983 a fost infiintat premiul care-i poarta numele, ce recompenseaza cea mai valoroasa carte SF publicata pentru prima data in SUA ca original in paperback (initiatorul premiului, Thomas M. Disch a dorit sa-l onoreze pe Dick care si-a publicat in aceasta forma majoritatea romanelor). Premiul este sponsorizat de Philadelphia Science Fiction Society si se acorda anual in luna martie la conventia Norwescon.