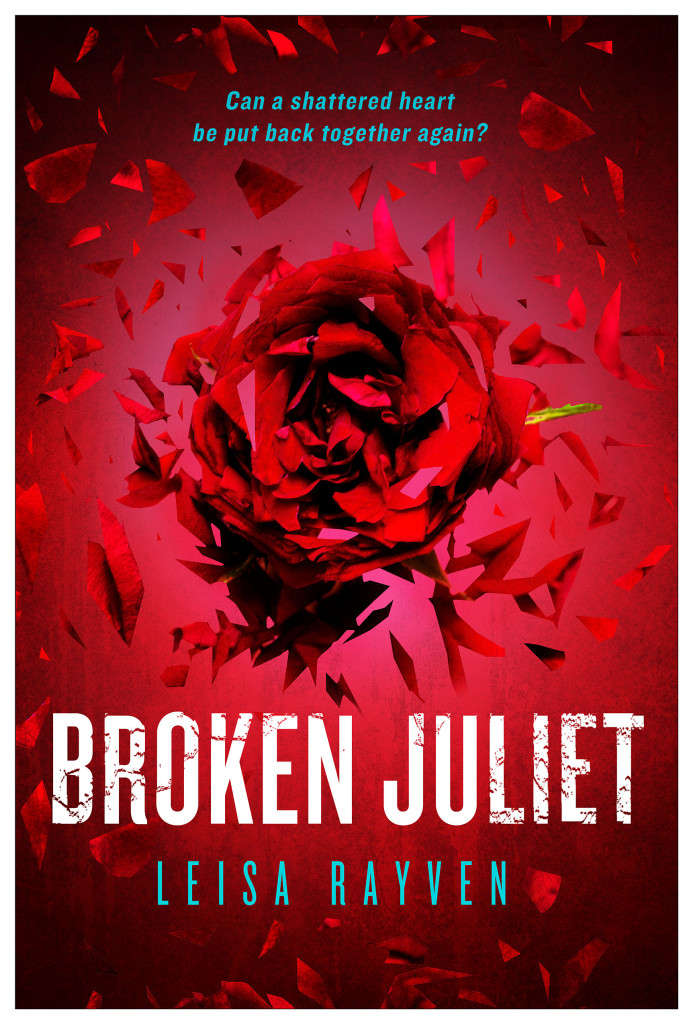 How do you fix a love that's been broken beyond repair?
For years, Cassie Taylor tried to forget about Ethan Holt. He was the one great love of her life, and when he failed to return her love, a part of her died forever. Or so she thought. Now she and Ethan are sharing a Broadway stage, and he's determined to win her back. Claiming to be a changed man, he's finally able to say all the things she needed to hear years ago, but can she believe him? What makes this time different from all his other broken promises?
Ethan knows he can't change their tumultuous past, but if he's going to have any chance of being with the woman he loves, he'll need to convince Cassie that her future belongs with him.
Don't miss this stunning conclusion to the unforgettable love story that captivated over two million fans online.
THOUGHTS
***WARNING***
POSSIBLE SPOILERS FROM BOOK ONE
I loved Bad Romeo from the first page, so I couldn't get my hands fast enough on Broken Juliet. Cassie and Ethan's love story is epic and you can't part with this kind of story without knowing how it ends.
Broken Juliet continues from where Bad Romeo left off. The alternation between present and past goes on and, at the same time, you see the good Ethan and the bad Ethan, evolve from sorrow to more sorrow. At the end of Bad Romeo, Cassie was faced with Ethan for a third chance and she had to make a decision, weather is worth it or not to risk being hurt once again by Ethan Holt. During Broken Juliet, Cassie finds out the reason behind Ethan's redemption and maybe she can find the power to do the same. While Ethan says he is there to stay, Cassie must face her fear of being abandoned and heartbroken once again. The roles are reversed, and this time around Ethan is the one full of hope, who believes in their love and Cassie the one afraid to let her heart open for a new chance at happiness.
I was very excited when I first opened Broken Juliet. So many expectations and only about 500 pages to meet them! I think it's even harder for a sequel, because everyone knows the story and has an idea of his own about what should happen. I didn'tknow what I was going to find in Broken Juliet, just that I would find out how Ethan has broken Cassie's heat twice and if there was going to be a happily ever after. I got lost in the book almost immediately and traveled between the present and the past along with the characters. I am not ashamed to say that there were times when I thought that Ethan and Cassie were toxic for each other and maybe love is not enough. They got from lovers to persons who can't look in each other's eyes, to hook up bodies, to lovers again and then to two devised, bitter human beings. I must say that the part where there were no strings attached was very funny. Cassie found her sexual power over Ethan and used it a lot. But their relationship couldn't survive Ethan's jealousy and self-destructive temper. After he's broken Cassie heart twice, I understood why she hesitated to give him the third chance. But he fought for them the way she did in the past and now he knows exactly how to make her believe in them again. It was a heartbreaking story about the courage to believe in love and I enjoyed every part of it.
SOME QUOTES THAT I LIKED
"If I don't really try, I can't really fail, right?"
"Everyone wears metaphorical masks during their lives. We all have different faces we show to work colleagues, or friends, or family. Sometimes we wear so many masks, we forget who we are underneath it all, but you have to find the courage to drop all the bullshit and revel your true self."
"Love is love. Passion is passion. And people who are lucky enough to feel it should grab it with both hands."
"The thing about developing an addiction is that it happens so quietly, you don't know how much trouble you're in until it's to late. It tiptoes through the rooms of your mind and body, gently inserting hooks and strings into every cell, until you don't know where you end and it begings. And untangling that web is nearly impossible."
"Let's say people are books. Everyone who comes into our lives is given a glimpse of a few of our pages. If they like us, we show them more pages. If we like them, we want them to see the unedited parts. Some people may make notes in the margins. Leave their marks upon us and our story. But ultimately, the words that are printed – that represent us as a person – don't change without our permission."
"People are like stained-glass windows. They sparkle and shine when the sun is out, but when the darkness sets in, their true beauty is revealed only if there's a light from within."
Happy Reading!