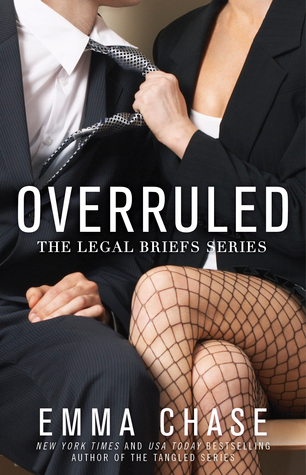 A Washington, DC, defense attorney, Stanton Shaw keeps his head cool, his questions sharp, and his arguments irrefutable. They don't call him the Jury Charmer for nothing—with his southern drawl, disarming smile, and captivating green eyes, he's a hard man to say no to. Men want to be him, and women want to be thoroughly cross examined by him.
Stanton's a man with a plan. And for a while, life was going according to that plan.
Until the day he receives an invitation to the wedding of his high school sweetheart, the mother of his beloved ten-year-old daughter. Jenny is getting married—to someone who isn't him.
That's definitely not part of the plan.
Sofia Santos is a city-raised, no-nonsense litigator who plans to become the most revered criminal defense attorney in the country. She doesn't have time for relationships or distractions.
But when Stanton, her "friend with mind-blowing benefits," begs her for help, she finds herself out of her element, out of her depth, and obviously out of her mind. Because she agrees to go with him to The-Middle-Of-Nowhere, Mississippi, to do all she can to help Stanton win back the woman he loves. Her head tells her she's crazy…and her heart says something else entirely.
What happens when you mix a one-stop-light town, two professional arguers, a homecoming queen, four big brothers, some Jimmy Dean sausage, and a gun-toting Nana?
The Bourbon flows, passions rise, and even the best-laid plans get overruled by the desires of the heart.
This is the first book by Emma Chase that I've read, but I have heard so many things about her other novels, that I had great expectations from Overruled.
Most stories start at the beginning. But not this one.
Overruled is the story of Stanton, Sofia and Jenny. Before you ask, it isn't a love triangle. Well... it is, but not in the way you imagine it. Stanton is the badass defense attorney, his life is simple, as simple as it can be when you live a double life. One in Mississippi with his fist love and mother of his child, Jenny. The other in DC with his colleague and friend with benefits, Sofia. He takes everything for granted but life has other plans. Having two lives is hard, but bring them together and survive is even harder. In order to convince Jenny to cancel her wedding plans, he brings Sofia home in Mississippi. What goes on from there on... is a stubborn man, a canceled wedding, four broken hearts and a lot of fighting in the name of love.
Young love is strong. First love is powerful. But what you don't know when you're young—what you can't know—is how long life actually is. And the only dependable thing about it, besides death and taxes, is change.
For a while I didn't know who was the heroine of the story. Like Stanton, I found myself caught between Sofia and Jenny. And also like Stanton I couldn't understand how everything in life could go so wrong, but I had very different reasons from his. Stanton is selfish and stubborn and a general pain in the ass. Jenny is the sweet girl who you'd expect to meet in the South. Sofia's parents lived the American dream and pushed their children to study hard and become someone in life. So, for Sofia career is first, she doesn't have time for love. I think I've expected a love triangle, but it is not.
I don't think I ever did stop. It just . . . changed into something' else. Somethin' quieter, less crazed. When you're young, you love fireworks 'cause they're loud and bright and thrillin'. But then you grow up. And you see that candlelight isn't so thrillin', but it still makes everything better. You realize that the glow of a fireplace can be just as excitin' as fireworks—the way it burns low, but lights your home and keeps you warm all night long.
Overruled speaks about time, about young love and geowing-up. For Jenny and Stanton it wasn't easy. At eighteen they were already parents, at nineteen they were in college, in different states. Being a parent isn't easy, but trying to keep the love flame is even header. So Stanton and Jenny are still a couple every time he comes home but when he leaves they have an open relationship. But when he receives the invitation to attend Jenny's wedding with another man, Stanton thinks that bringing the women he sleeps with to Mississippi to declare his undying love for the mother of his daughter is a smart idea. So, Stanton is really stupid sometimes. It was a funny book but also a book about love and time. One of the most beautiful things about this book is the love both Stanton and Jenny have for their daughter. Even when they think that everything is lost and they hate each other, they stay strong for Presley. I enjoyed it a great deal.
Most stories finish at the end. But not this one.
By day, Emma Chase is a devoted wife and mother of two who resides in a small, rural town in New Jersey. By night she is a keyboard crusader, toiling away the hours to bring her colorful characters and their endless antics to life. She has a long standing love/hate relationship with caffeine.
Emma is an avid reader. Before her children were born she was known to consume whole books in a single day. Writing has also always been a passion and with the 2013 release of her debut romantic comedy, Tangled, the ability to now call herself an author is nothing less than a dream come true.
a Rafflecopter giveaway