Don't miss the Deviate book trailer, the sequel to the exciting Scintillate by Tracy Clark!
On sale March 3, 2015
Synopsis:
Learning the truth about herself was just the beginning.

Tormented after a daring escape, Cora Sandoval must find a way to stop the Arrazi from murdering innocent people and from violating, using, and killing the Scintilla for their powers. She must also accept one bitter betrayal.: Finn Doyle—the Irish boy who has both a piece of Cora's heart and soul—is Arrazi...

On the verge of extinction and sought by those who would either consume or destroy them, Cora and the remaining Scintilla survivors must solve the mystery of The Light Key. If they fail, the truth will stay buried forever and mankind will pay the ultimate price.

No longer will she hide.

No longer will her loved ones be hunted.

And she will have her vengeance...even if she shatters her heart in the process.
Book #1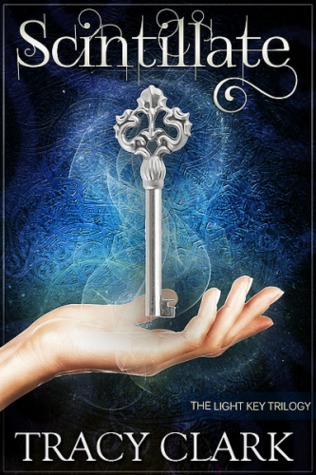 A mighty flame follows a tiny spark.
Cora Sandoval's mother disappeared when she was five and they were living in Ireland. Since then, her dad has been more than overprotective and Cora is beginning to chafe under his confines. But even more troubling is the colorful light she suddenly sees around people. Everyone, that is, except herself—instead, she glows a brilliant, sparkling silver.
As she realizes the danger associated with these strange auras, Cora is inexplicably drawn to Finn, a gorgeous Irish exchange student who makes her feel safe. Their attraction is instant, magnetic, and primal—but her father disapproves, and Finn's mother orders him home to Ireland upon hearing he's fallen in love. After a fight with her father, Cora flees to Ireland, both to follow Finn and to look for her missing mother.
There she meets another silver-haloed person and discovers the meaning of her newfound powers and their role in a conspiracy spanning centuries—one that could change mankind forever…and end her life.
Tracy Clark grew up a "valley girl" in Southern California but now resides in her home state of Nevada with her daughter and son. She's an unapologetic dog person who is currently owned by a cat. She is the recipient of the Society of Children's Book Writers and Illustrators (SCBWI) Work in Progress Grant and a two-time participant in the prestigious Nevada SCBWI Mentor Program and now serves as Regional Advisor for Nevada SCBWI. Her debut novel was inspired by her enchantment with metaphysics as a teen, seeing it as the real magic in life. Tracy is a private pilot, and an irredeemable dreamer.