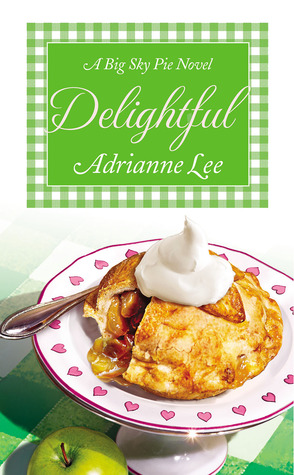 BAD BOYS ARE HER WEAKNESS
Ice Erickksen has "one-night stand" written all over him. Once he's finished shooting the Big Sky Pie reality show, this hot-as-hell TV producer is going to hightail it out of Montana and return to his glamorous life in L.A. But Ice gets into hot water when one of the goodies in the pie shop-a delightful blonde with marriage on her mind-burns up the camera lens.
Andrea Lovette, the manager of the shop, always picks the bad boys. But after her divorce, she's determined to find the good family man that her two young sons deserve. Although Andrea's body sizzles whenever Ice is near, she knows in her heart that he's not marriage material. Then why does the bad boy still seem like such a good idea?
In The Series
As the mother of a Veteran, I'm so happy that this is the charity we've chosen. I have two adopted cats and know the joy and comfort they can bring into a life.
While all of the heroes are not Vets, they are heroes in their own right.
If you love pies and sexy guys and hot romance, please come join the lovers at Molly McCoy's Big Sky Pie for a slice of something irresistible.
DELECTABLE & DELICIOUS are available for eReaders and in mass market paperback. DELIGHTFUL & DECADENT are also availabe for eReaders and will be available in mass market paperback in Nov and Dec. This series is contemporary romance set in a Montana pie shop. Along with a sizzling hot romance, pie recipes are included in each book.
I'm currently working on A WEDDING TO DIE FOR, Weddingville series #1. It will release for eReaders in May. This is a brand new, cozy mystery series with romantic overtones.
If mysteries are your thing, check out my Jack B Smart mystery series. Book #1 YOU DON'T KNOW JACK is available for eReaders everywhere. Book #2 coming in 2015.


Join Adrianne's Angels Street Team HERE