Scriitoarea britanică Kate Atkinson a fost recompensată în data de 6 ianurie 2014 cu prestigiosul premiu literar Costa Book pentru cel mai bun roman pe 2013, ce i-a fost acordat pentru volumul "Life After Life", despre o femeie care a primit o a doua şansă la viaţă.

Acesta este cel de-al doilea premiu Costa Book pentru Kate Atkinson, care a mai câştigat o dată acest trofeu literar în 1995, cu romanul ei de debut intitulat "În culisele muzeului" – roman publicat de Editura LEDA.

Editura LEDA a publicat începând din 2006 romanele:

Articol publicat în categoria Stiri a site-ului BOOKBLOG.
Despre autor: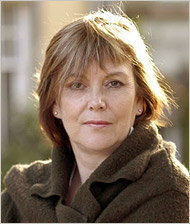 KATE ATKINSON, una dintre cele mai îndrăgite şi apreciate scriitoare britanice de azi, s-a născut în York, în 1951. A absolvit Universitatea Dundee în 1974, secţia de Literatură engleză, după care a obţinut doctoratul în Literatură americană.
A început să scrie scurte povestiri în 1981, pentru care a primit mai multe premii. Primul său roman, Behind the Scenes at the Museum (1995), publicat în limba română de Editura Leda sub titlul În culisele muzeului în 2006, a primit premiul Whitbread Book of the Year în 1995. În 1997 apare al doilea roman al său, Human Croquet (Viaţa ca un joc de crochet), primit foarte bine de publicul cititor şi de critica literară. Urmează Emotionally Weird (2000) şi colecţia de nuvele Not the End of the World (2002). Dintre piesele de teatru scrise de ea, Abandonment a fost prezentată la Festivalul de la Edinburgh în anul 2000.
Ultima serie de romane, din care face parte şi One Good Turn (apărut la Editura Leda în 2011 sub titlul După faptă şi răsplată), publicat în Marea Britanie în 2006 şi nominalizat la British Book Awards Crime Thriller of the Year — la care se adaugă
Case Histories (2004), publicat la Editura Leda în anul 2007 sub titlul Istorii de caz, When Will There Be Good News? (2008) şi Started Early, Took My Dog(2010) —, îl are drept personaj principal pe fostul poliţist Jackson Brodie. Cărţile semnate de Kate
Atkinson au fost răsplătite cu numeroase premii şi distincţii literare (Saltire Society Scottish Book of the Year Award, British Book Awards Richard & Judy Best Read of the Year, E. M. Forster Award, Prix Westminster etc.), atingând frecvent statutul de bestseller.
În prezent, autoarea trăieşte la Edinburgh şi este colaboratoare la diverse ziare şi reviste.