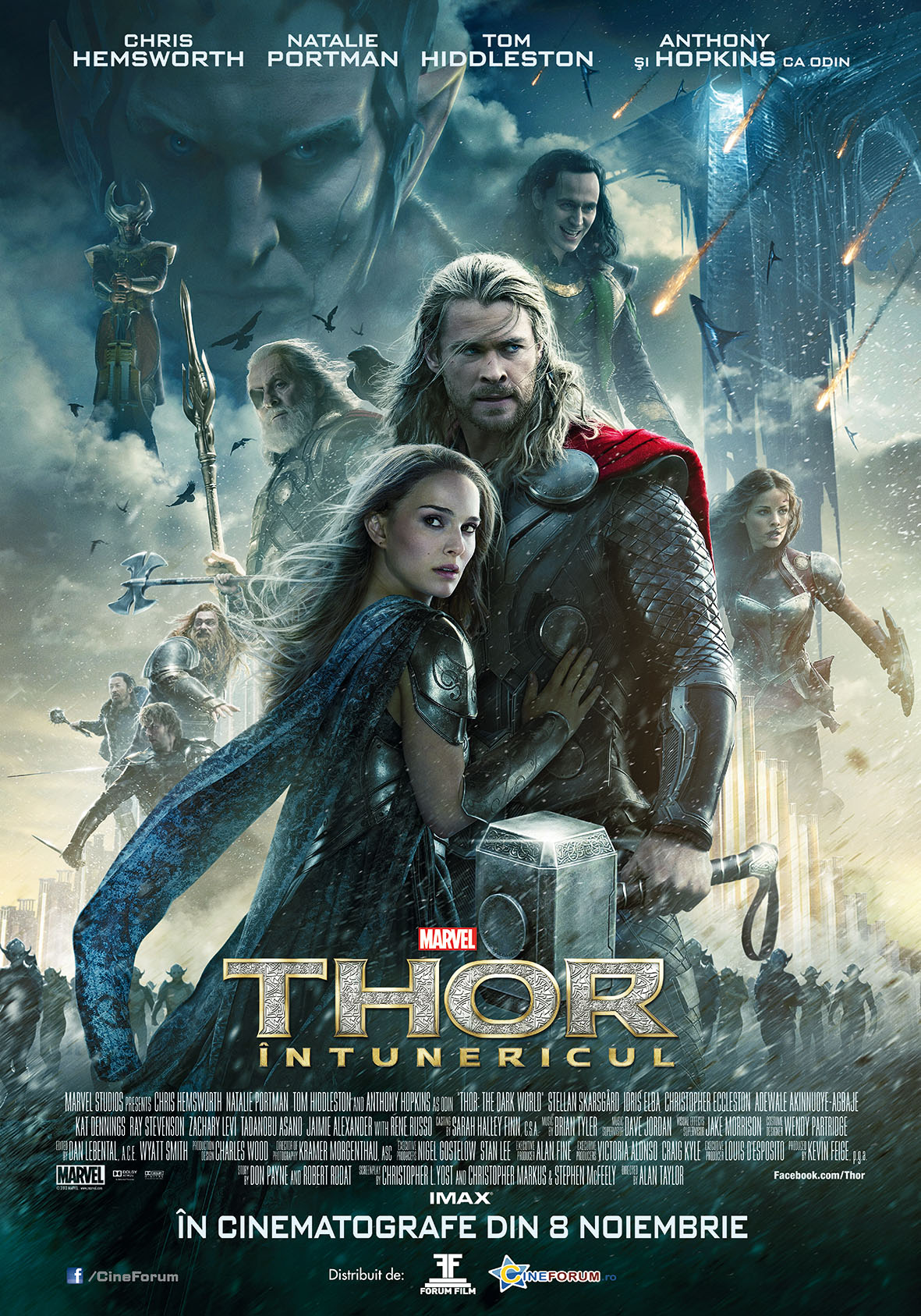 Thor trebuie să salveze Pământul şi Cele Nouă Regate de un inamic redutabil, gata să-şi subordoneze întreg universul. După evenimentele din Thor şi The Avengers, zeul luptă pentru a reinstaura ordinea în cosmos, însă o străveche rasă în frunte cu răzbunătorul Malekith se întoarce pentru a trimite Universul înapoi în întuneric. Confruntat cu un duşman pe care nici măcar Odin şi Asgardul nu-l pot opri, Thor se aruncă într-una dintre cele mai periculoase şi mai personale aventuri de până acum, care-l va readuce lângă Jane Foster şi care îl va forţa să sacrifice totul pentru a salva omenirea.
(Cinemagia)
In fiecare dimineata, Christine se trezeste fara sa stie cine este. De indata ce adoarme i se sterge orice amintire. Pana si sotul ei, Ben, i se pare un strain, care ii explica in fiecare zi cine este, ce s-a intamplat pana acum si cum a devenit amnezica. Incurajata de doctorul ei, Christine incepe sa tina un jurnal al amintirilor din acea zi. Doar ca, intr-o buna zi, deschizandu-l, descopera ca a scris in el ceva straniu: "Sa nu ai incredere in Ben". Dintr-odata, incepe sa puna sub semnul intrebarii tot ce i-a spus sotul ei pana atunci.
Oare ce tip de accident a adus-o in aceasta stare?
In cine sa aiba incredere?
De ce ar minti-o Ben?
O carte vanduta in peste 30 de tari, care a devenit bestseller inca de la aparitie in SUA, Marea Britanie, Canada, Franta, Germania, Bulgaria, Olanda si Belgia.
Drepturile de ecranizare au fost vandute, la inceptul acestui an, casei de productie a celebrului regizor Ridley Scott. Rowan Joffe, scenaristul thriller-ului 28 Weeks Later si al dramei The American, va adapta cartea pentru marele ecran.
In 2008, S.J. Watson era un ORL-ist de 30 si ceva de ani, care lucra cu copiii surzi. El s-a inscris la un curs de sase luni organizat de Faber Academy destinat celor care doresc sa invete sa scrie romane. Trei ani mai tarziu, Watson face senzatie pe scena literara internationala, avand contracte in 40 de tari, un proiect cinematografic la Holywood si un thriller psihologic aclamat deopotriva de public si de critici – Inainte sa adorm.
Watson a inceput si a abandonat, rand pe rand, alte 20 de romane inainte de a gasi ideea acestui roman.
Roman publicat in 2011 la Editura Trei.
Echipa Bibliophile Mystery va doreste un weekend placut!