Friday, January 31, 2014
Genres: New Adult Romance

Following the death of her vampire uncle, twenty-one-year-old CAITRIONA HAYDEN finds herself in the midst of a trio of quintessential alpha male suitors in 22nd century sovereign America where human females should be seen and not heard. Theo Pendragon claims her as his ward, ordained to guard her through to a long-awaited destiny unbeknownst to Cait, but finds more than he expected when passion ignites within the dragon for the first time. Always drawn to the pursuit of knowledge rather than the heat of desire, powerful demigod Dante cannot deny everything his future holds in Caitriona. America's monarch, ancient vampire Corrin, has no interest in the frivolity of love, yet marrying Cait could be the answer to his continued survival. Soon, Cait goes from studying for college exams to choosing a husband in seven days, knowing the consequences are eternal, the love undying, and the bond timeless.
Melissa lives on a small farm in rural Kentucky with her genius husband, exceptional children, and their feline overlords. When not inhaling or exhaling words, she subsists on unnatural doses of coffee, sarcasm, and music. To date, no dragons have been found in the woods surrounding her house, but she continues to hold out hope.
Author Links: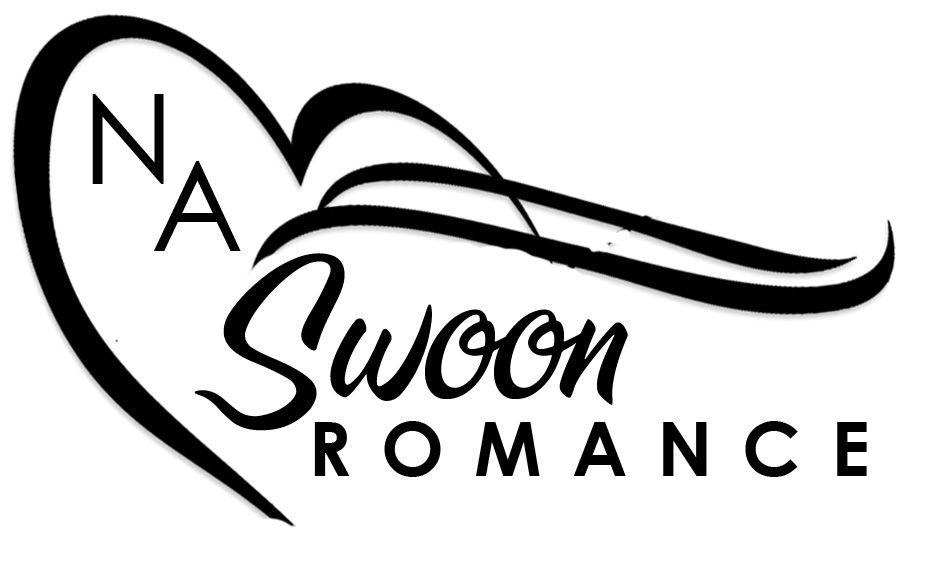 Thursday, January 30, 2014
We are thrilled to share an excerpt from Elizabeth Lee's TAKING SOMETHING! TAKING SOMETHING is the second book in Elizabeth Lee's Give Me Something Series and is set to be released February 18, 2014! To celebrate GIVE ME SOMETHING is on sale for only $.99!! Check out the excerpt and a special thank you bonus for readers from Elizabeth!!!
I know what you're thinking. "You were such a jerk, Nick!" Believe me, I know I screwed up the best thing I had going in my life, but that was kind of my thing. I'd learned how to run cons before I could even form complete sentences, and I'd always been selfish. But I changed. Lila forgave me, my brother and I were getting along, and I was trying to make a name for myself in the music world.
At least that was what I was trying to do when I negotiated my way into the recording studio with pop superstar Sadie Sinclair. I thought it would be a piece of cake—charm my way into her heart and into her record label's good graces.
Just when I thought I had it all figured out, I got mixed up in a web of lies, manipulation, and deception. A web that had me questioning my motives and desires altogether.
Was the fame and fortune really worth the price?
"How about you pour me a cup of coffee, sweat pea?" I finally spoke, breaking the trace her graceful hands had on me and pointing at steaming coffee press in between us. She sighed and placed the knife she was holding down on the counter. With her empty hands firmly placed down on the marble, she looked up at me.
"Look, sweat pea," she lipped. "I've got enough people to wait on and one of them actually pays me for it. If you want a cup of coffee, I suggest you get up off your self-entitled ass and pour one."
My feet were on the floor and leading me around the counter to the cabinets before I had a chance to realize what I was doing. It must have been the look in her eyes or maybe I just felt like not being a jerk. I needed to be on her good side before I asked her the question I'd been thinking about all night.
"Mugs are in the one next to the fridge," she told me, picking up her knife to continue her job.
"Thanks," I replied, grateful that her civility was quick to return, and grabbed mug. I moved over next to her. The sweet smell of the fruit coupled with the scent of her shampoo, or soap, or maybe it was just her, had my mouth watering. Then she looked over and smiled at me, watching as I poured the coffee. Barely any make-up and her chocolate hair flowing down to the middle of her back, un-styled. Not my normal type, but something about her had me swallowing hard. And apparently daydreaming, because as I was watching her I decided I was going to fill my hand with scalding hot coffee instead of the mug it was holding. "Son of bitch," I seethed.
Gia reacted quickly, pulling a washcloth from the drawer and soaking it with cool water. She was at my side quickly placing it on my stinging hand.
"Let me see," she said sweetly, her eyes full of concern. She pulled back the rag and pulled my hand up. "I don't think it's going to blister."
God, she's beautiful. The look of concern on her face. The feel of her hand in mine. I had to remind myself to take a breath. I wanted more than anything to reach out and touch her face. Her warm, caring, concerned face.
"Thank you," I said, pulling the rag from her hand and placing it back on the burn. She released her hand from mine and I took a step back. There had only been one other person who looked at me the way Gia was and we all know how that ended. I couldn't let myself get wrapped up in the idea that another person could actually care about me. And I sure as hell didn't deserve her compassion. I had been a total dick to her.
"That's beautiful," she said, reaching over and trailing her fingers across the moon tattoo on my right forearm. I wanted her to run her fingers over my skin again. All of it.
A special thank you from Elizabeth
To celebrate the release Elizabeth is giving away an advanced copy of TAKING SOMETHING! You can enter the Goodreads giveaway
here
Elizabeth is also setting up something very special for readers! You GIVE Nick a shot and add TAKING SOMETHING to your Goodreads TBR and in return you can TAKE home GIVE ME SOMETHING for FREE!!! That's right…FREE! Once TAKING SOMETHING hits 1,000 Want To Reads on Goodreads, Elizabeth will drop the price completely on all digital formats of GIVE ME SOMETHING and give you a chance to see where it all started and get ready for the February 18th release of TAKING SOMETHING!
When I'm not writing or playing the part of wife and mother, you can find me dancing back-up for Beyonce, singing back-up for Miranda, or sunning myself on the beach with a drink in hand. Here's the thing about being born and raised in a small town—you have a very vivid imagination! Now, I channel it all to create stories where the girl always ends up with the right guy, first kisses are magical, and a happy ending is just that!

Publication date: January 30th 2014
Seth Morgan has returned home after two years spent building an alliance that will take his family's crime syndicate to a new level in New York City's black collar society. He expects a warm welcome as heir of the Morgan empire. He hopes to finally marry Nicolette, the woman he's loved his whole life.
What he finds is a different world, one where his family's legacy is in ruins. His big brother, Caleb, has changed into someone cold and bitter, plotting to overthrow their patriarch. And Nicolette, daughter of the criminal banking industry, has left the family entirely.
When a vicious misunderstanding leaves Caleb dead, Seth is left reeling. Desperate for truth, Seth is forced to turn to his only remaining cousin, Emma, for support. As he tries to mend his relationship with Nicolette, he begins a search for answers that will take him from the dirty streets to the highest reaches of their illicit empire.
Torn between the desire to protect those who mean the most to him, and a need to learn more about Caleb's death, he grows distant to protect them. As each secret surfaces, he realizes that the only way to restore his family is to take his place at its head, and fully embrace the brutal way they live.


AJ and Nazarea became friends in a writers group. Drawn together by a love of fictional bad boys and good wine, they are best kept several states apart but rack up a ton of emails and text messages arguing plot points.
Nazarea Andrews is an avid reader and tends to write the stories she wants to read. She loves chocolate and coffee almost as much as she loves books, but not quite as much as she loves her kids. She lives in south Georgia with her husband, daughters, and overgrown dog.
Aj has seven tattoos, two dogs, and a bachelor's degree in journalism. She enjoys live music, and a diverse range of writing styles and genres. She has been writing creatively and therapeutically since childhood. She also supports artist collaboration and cross-media projects. She is an advocate of experience as inspiration. She lives and works in southern West Virginia as a bartender novelist.
a Rafflecopter giveaway

Released January 30, 2014
An Adult Contemporary Romance
The epic romance between an all-American beauty and her Aussie continues in this final installment of The Beauty Series. Jack McLachlan is fulfilled by more than he dared to dream possible. He finds everything he never knew he wanted—or needed—in Laurelyn Prescott, his last and final companion. Life is beautiful with his beloved by his side but their post-wedded bliss is cut short when his dark past springs into their present happiness. He wants to shelter Laurelyn but keeping her untainted by his previous life proves impossible when yesterday's sins insist on returning to haunt him. Will it be possible for them to find happiness in their forever with a past like his? Beauty From Love is an adult contemporary novel and is not intended for younger readers due to mature content.
BOOKS IN THE SERIES
Chapter Two
Jack Henry McLachlan
I once thought I didn't want a wife and kids but it was because I hadn't met the right person. Everything is different now—I'm married to the perfect woman and I can't wait until she becomes the mother of my children.
I'm glad L asked me why I was anxious to begin our family. I'm not sure I would've ever been brave enough to volunteer that information. Fear. It's not something a man likes to admit but that's the beauty of my relationship with L. I can tell her anything.
She turns in my arms and kisses me between words. "You. Are. Amazing."
"I'm glad you think so since it seems you're stuck with me for the rest of our lives."
"Happily stuck by choice. There's a difference."
I watch the sun dance on her face as the palm trees above move in the breeze. A shorter strand of hair at her temple has escaped her grasp and I tuck it behind her ear. "Are you truly happy?"
"It isn't possible for me to be happier than I am in this moment."
I grasp her face and look into her golden-brown eyes. I see her sincerity and know her words are true. She didn't marry me for any reason other than her love for me, so Laurelyn Paige Prescott McLachlan is a woman to be treasured. "Nor could I."
I lean down to scoop her from the ground and she squeals. "I think it's time I carried my bride across the threshold. I want you to see the rest of the house."
I turn the knob and gently push the door open with my foot. L is like a wide-eyed child. I return her to her feet and her head oscillates slowly as she takes it all in.
The floor plan is open so she's able to see the living room along with the kitchen and dining room. She says nothing and I can't tell if she likes it or not. "What are you thinking?"
"How much I love you," she says, propelling herself into my arms for a kiss. "You take care of me," she says against my mouth. "No one's ever done that before."
Georgia resides in rural Mississippi with her wonderful husband, Jeff, and their two beautiful daughters. She spent fourteen years as a labor and delivery nurse before she decided to pursue her dream of becoming an author and hasn't looked back yet. When she's not writing, she's thinking about writing. When she's being domestic, she's listening to her iPod and visualizing scenes for her current work in progress. Every story coming from her always has a song to inspire it.
a Rafflecopter giveaway
Wednesday, January 29, 2014
Today is the big cover reveal for the SEX ON THE BEACH series! This series includes the novellas BEFORE YOU by Jenna Bennett, BETWEEN US by Jen McLaughlin, and BEYOND ME by Jennifer Probst.
the SEX ON THE BEACH series
Prepare yourself for Sex on the Beach, a trilogy featuring BETWEEN US (Jen McLaughlin), BEYOND ME (Jennifer Probst), and BEFORE YOU (Jenna Bennett). Three separate novellas. Three different authors. One literary world. Read them all, or just read one. It's up to you! No matter which route you choose, these standalone novellas are sure to satisfy your need for sizzling romance and an emotion packed story.
Jen, Jenna, and Jennifer
BEFORE YOU by Jenna Bennett
It's all fun and games




I had a simple plan for spring break.




Sun, sand, and a hot guy. Sex on the beach, with no strings attached.




A chance to get rid of this pesky virginity once and for all.




And when I met Tyler McKenna, I thought I had it made.




Until someone gets hurt




But then girls started turning up at Key West landmarks. Girls who looked like me, but with one crucial difference: They'd all been drugged and relieved of their virginity.




The virginity I still have. The virginity Ty refuses to take.




And now I've begun to wonder whether there isn't more to him than meets the eye.




Suddenly, sex on the beach doesn't sound so good anymore...
I'm just a girl…

I'm a famous country star who's spent her life cultivating a good girl persona to avoid bad press, but I've reached my limit. I'm going away for spring break with my two best friends from college, and we've vowed to spend the vacation seeking out fun in the sun—along with some hot, no-strings-attached sex. The only thing I needed was the perfect guy, and then I met Austin Murphy. He might be totally wrong for me, but the tattooed bad boy is hard to resist. When I'm in his arms, everything just feels right.




And I'm just a guy…

I'm just a bartender who lives in Key West, stuck in an endless cycle of boredom. But then Mackenzie Forbes, America's Sweetheart herself, comes up to me and looks at me with those bright green eyes…and everything changes. She acts like she's just a normal girl and I'm just a normal guy, but that couldn't be further from the truth. My past isn't pretty, you know. I did what I had to do to survive, and she'd run if she learned the truth about my darkness. But with her, I'm finally realizing what it's like to be alive. To laugh, live, and be happy.




All good things must come to an end...
BEYOND ME by Jennifer Probst
CAN FUN IN THE SUN TURN INTO LASTING LOVE?

Spring break in Key West with my besties was supposed to be casual fun. But I never expected to meet James Hunt. Sex and frolic? Yes! A relationship? No. But his hot blue eyes and confident manner drew me in. And when he let me see the man behind the mask, I fell hard, foolishly believing there could be a future for us. Of course I never considered our relationship might be based on lies...or that his betrayal could rock my foundation and make me question everything I believed in...




OR WILL A LIFE BUILT ON LIES RUIN EVERYTHING?

The moment I saw Quinn I knew I had to have her. She hooked me with her cool eyes and don't touch me attitude. I had it all, money, social status, and looks. I could get any girl I wanted...until her. When my friends challenged me with a bet to get her into bed by the end of the week, I couldn't pass it up. But sex wasn't supposed to turn into love. She wasn't supposed to change me, push me, and make me want more for myself. She wasn't supposed to wreck me in all ways. And now, if I can't turn my lies into truth, I just might lose her forever...
a Rafflecopter giveaway
GOODREADS CONTEST
For each book that gets to 500 adds, 5 pages of that novella will be released! 10 pages will be released after 600 adds, 15 pages after 800 adds, and 20 pages after 1000 adds! So, spread the word and be sure to add each book to your goodreads list.
LINKS
FOLLOW THE AUTHORS
Jennie Bentley is the author of the New York Times bestselling Do-It-Yourself Home Renovation mysteries from Berkley Prime Crime, while Jenna Bennett writes the USA Today bestselling Cutthroat Business mysteries for her own gratification. Jenna is also the author of various forms of romance, from contemporary to futuristic, and from paranormal to romantic suspense, including the award-winning Fortune's Hero, first in the Soldiers of Fortune series: winner of a 2012 SFR Galaxy award for best Enemies to Lovers story, as well as the 2012 WISRWA Write Touch award for best FFP – fantasy, futuristic, paranormal – romance of the year.
A former Realtor® and renovator and current full-time author, Jenna/Jennie lives in Nashville, Tennessee, with a husband, two kids, an African dwarf frog, a goldfish, and a hyper-active dog. Originally from Norway, she has spent more than twenty years in the US and still hasn't been able to kick her native accent.
Diane Alberts is a multi-published, bestselling contemporary romance author with Entangled Publishing. She also writes New York Times and USA Today bestselling new adult books under the name Jen McLaughlin. ON ONE CONDITION hit #18 on the Barnes and Noble bestseller list, and TRY ME hit #76 on Amazon. CAPTIVATED BY YOU hit #31 on the Barnes and Noble bestseller list. Diane is represented by Louise Fury at The Bent Agency. Her goal is to write so many fantastic stories that even a non-romance reader will know her name.
Diane has always been a dreamer with a vivid imagination, but it wasn't until 2011 that she put her pen where her brain was, and became a published author. Since receiving her first contract offer, she has yet to stop writing. Though she lives in the mountains, she really wishes she was surrounded by a hot, sunny beach with crystal clear water. She lives in Northeast Pennsylvania with her four kids, a husband, a schnauzer mutt, a cat, and a Senegal parrot. In the rare moments when she's not writing, she can usually be found hunched over one knitting project or another.
I've always wanted to be a writer. At twelve, I took a pen in hand and wrote my first love story. I haven't stopped since. Those heroines taught me valuable lessons that served me well. I learned to keep my head up high and surge forward when I was afraid; I learned to demand respect in a relationship; I learned about compromise and dreams and independence. Those are the stories I want to write, and I can only hope I give back some of the joy I received over the years.
I live in the beautiful Hudson Valley in upstate New York. I've traveled to many places but always seem to be drawn back to the mountains. I graduated with a business degree, worked for Mercy College, and now spend most days dedicated to my family and my characters. I've pursued many career paths such as travel agent, yoga teacher and insurance salesperson. I've wanted to be an airline pilot, a dancer, an archaeologist, and a vineyard owner. I have been all of the above through romance novels, and intend to explore many more.